Yesterday, my friend Madeleine and I got together to host an Instagram Live all about Kid Lit! It was so amazing to chat all things children's literature with the Bookstagram community. Thanks so much to the 700+ of you who watched our video!
Madeleine and I have been friends since 2012 when we took a class together in college. In the years since, we've both become elementary educators, book bloggers, and huge fans of kid lit. Since Madeleine loves middle grade and I'm in love with picture books, we thought we would team up to bring you a series called "Let's Talk Kid Lit!" Each quarter, we'll be sharing books we're loving and new releases we're excited about.
We both believe that kid lit isn't just for kids, but for grown-ups, too. Our hope is that no matter who you are, you can find joy in the messages of the stories we share. For our first chat, we focused on some books we already love, as well as books we're looking forward to reading in the first few months of 2018. Below is a list of the picture books we shared, and you can head over to Top Shelf Text to check out the middle grade titles!
---
Picture Books I Love
This gorgeous picture book from Sarvinder Naberhaus and Kadir Nelson draws parallels between our country's flag and our country itself. My third-grade students called it "peaceful" and "inspiring" – high praise from eight-year-olds! You can check out my interview with the author here.
This fantastic collection of poetry allows every young reader to connect. For the child who struggles with learning to read, for the kid who gets lost in a book for days, and for the child who turns to books in times of grief, Amy Ludwig VanDerwater has given the gift of a poem. Click here for my full review.
This picture book fills its pages with beautiful prose and awe-inspiring illustrations. Drawing parallels between humans and animals, Rylant shares how we all have to get through a little wilderness every once in a while. Child readers will love looking through Wenzel's illustrations, and the message will stay printed on their hearts for a long time.
---
Picture Books I Can't Wait To Read in 2018
I'm a huge fan of picture book biographies. Often told through compelling narratives, they capture so many aspects of character and teach huge life lessons. I can't wait for this upcoming biography of Mae Jemison from author Roda Ahmed. It's sure to teach kids tons about curiosity, determination, and hard work! Mae Among the Stars will be released on January 9th.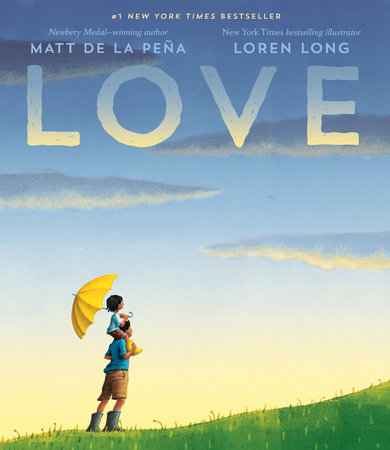 What does love look like in your life? Chances are it takes many different forms. Matt de la Peña and Loren Long explore the ways love can fill your life in their new picture book. I can't wait to add this one to my classroom bookshelf! Love will be released on January 9th.
If you don't know the names Dorothy Vaughan, Mary Jackson, Katherine Johnson, and Christine Darden, you should. Author Margot Lee Shetterly has turned her incredible adult nonfiction book into a picture book, and I can't wait to share it with my students. We have a responsibility as educators to tell the stories of those who changed history, and the story of these ladies is one we should be telling in our classrooms year round. Hidden Figures: The True Story of Four Black Women and the Space Race is out January 16th.
---
What books did you love in 2017, and what new releases are you looking forward to in 2018? Let us know in the comments below!